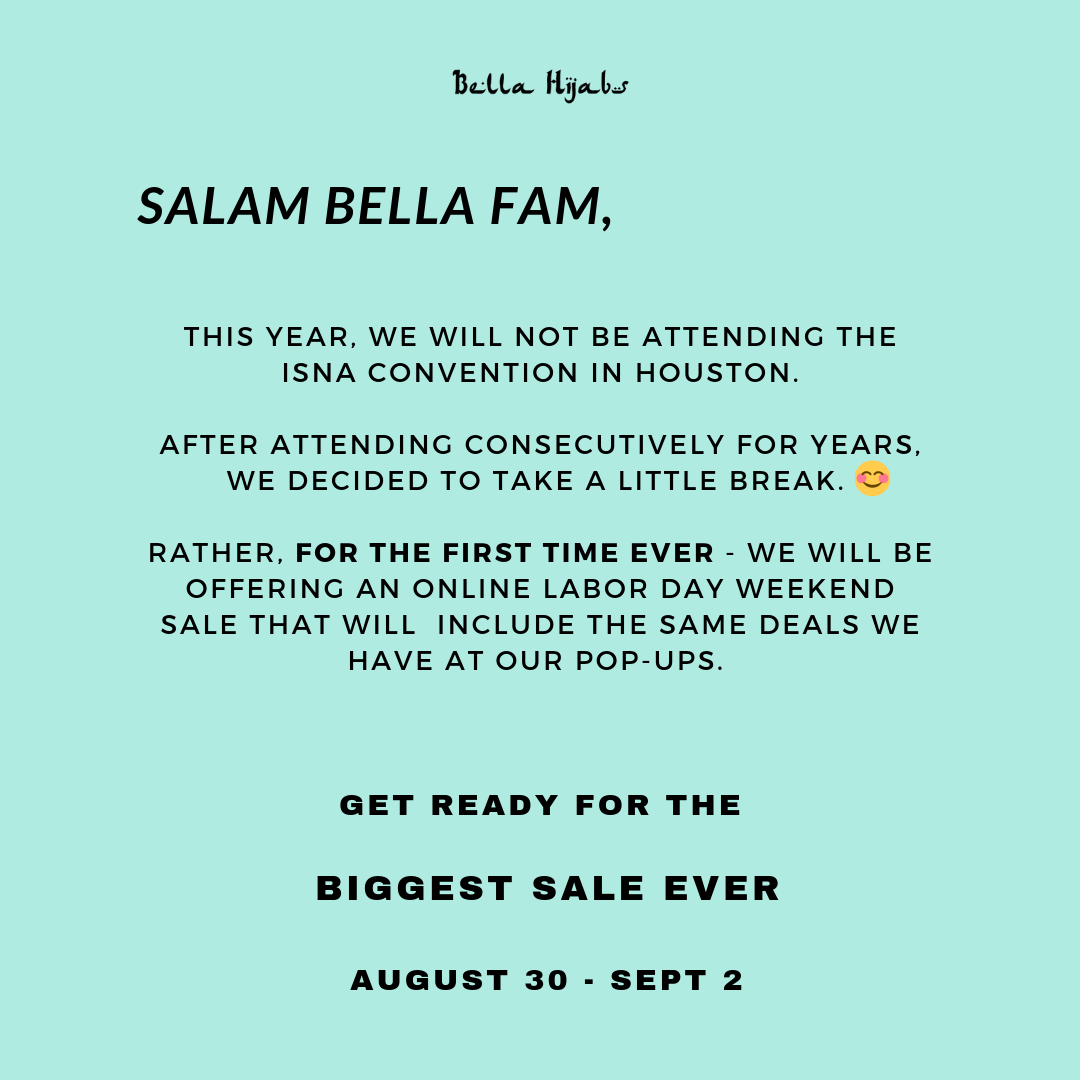 Salam Bella Fam,
This year, we will not be attending the ISNA Convention in Houston. After attending consecutively for years, we decided to take a little break. 
Rather, for the first time ever - we will be offering an online Labor Day weekend sale that will include the same deals we have at our pop-ups.
Get ready for the biggest sale ever August 30th - September 2nd.
PS...Be sure to sign up to our newsletter for early access. 
#ISNAcon