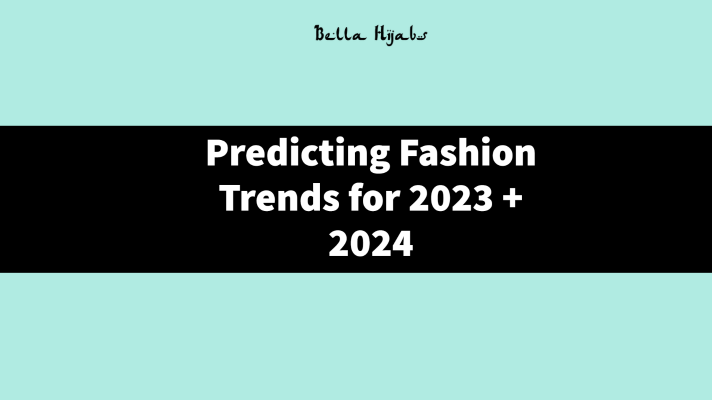 Hey there fashionistas! As we enter the second half of 2023, it's time to start looking ahead at the fashion trends we can expect to see in the coming year. From statement pieces to comfort-first styles, here are some of the top fashion trend predictions for 2023 and 2024.
Bold prints and colors
Say goodbye to neutral tones and minimalism, because bold prints and colors are here to stay. Expect to see everything from vibrant florals to abstract patterns on clothing, accessories, and even footwear. Bright and bold hues like electric blue and fuchsia will also be popular.
Comfort-first styles
Comfort is key in 2023 and 2024, as people continue to prioritize ease and relaxation in their clothing choices. Think oversized silhouettes, loungewear-inspired pieces, and comfortable footwear. Expect to see more hybrid pieces like dressy sweatpants and sweater dresses that bridge the gap between casual and formal.
Elevated basics
While comfort is important, that doesn't mean sacrificing style. Elevated basics are a trend that's here to stay, with designers and brands putting their own unique spin on classic wardrobe staples. Think turtlenecks with exaggerated sleeves, denim jackets with unexpected details, and classic white button-up shirts with statement collars.
Textured fabrics
Texture will be key in 2023 and 2024, with designers incorporating everything from chunky knits to soft velvets into their collections. Quilting and embroidery will also be popular, adding dimension and interest to clothing and accessories.
Sustainability and ethical fashion
As consumers become more aware of the environmental impact of fast fashion, sustainability and ethical fashion will continue to be important trends in 2023 and beyond. Expect to see more brands embracing eco-friendly materials and production methods, as well as fair labor practices and transparency in the supply chain.
90s and early 2000s nostalgia
Fashion is cyclical, and we can expect to see a resurgence of 90s and early 2000s trends in the coming years. Think chunky platform sandals, baggy jeans, and crop tops, as well as early 2000s staples like velour tracksuits and low-rise jeans.
While these are just a few of the fashion trend predictions for 2023 and 2024, there are sure to be many more exciting developments in the world of fashion. Which trends are you most excited to try out?